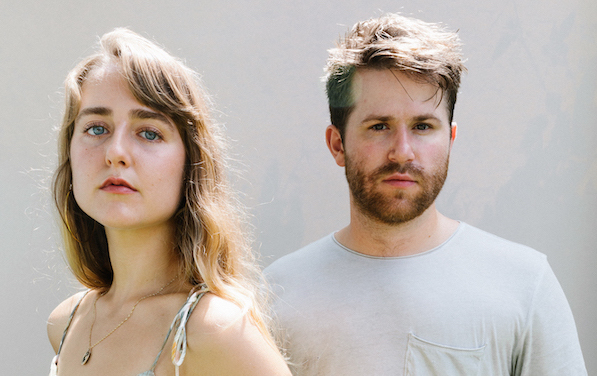 They just sold their first single "The Air and Us" in 2021.
Following that, new music video for "The Air and Us" was released on July 28.
It was shot in Malibu, California last October and features the two of them performing under the open sky of Malibu's ocean, nearby mountains and canyons.
As the title of the song "The Air and Us" suggests, this music video is hung up on the way they are.
The intro strings and the gentle waves of Malibu mesmerizes the listener.
The elevation of the mountains and bridges gradually increases with the ascending melodic line. Towards the end of the song, McKenna comes back to the beach. The rise and peak of the song is like an arc, synchronizing perfectly with the video, allowing you to experience the atmosphere and sense of freedom that matches the music.

The video was shot and edited by McKenna's brother, Nick. He is a videographer in LA and has worked on many music videos in the past.
Following his last music video "Dreaming", Nick did all the filming for this one as well.
Both Tansy and Nick love working with family and friends on productions and band activities, and they were very happy to work with Nick again on this project.
You can check Nick's work on his Instagram and website.
The band name "Tansy" was taken from the flower "Tansy".
They value expressing a sense of serenity like being in nature in their music.
Therefore, the music and video works of "The Air and Us" are wonderful works that show the originality and sensitivity of Tansy.
Please keep an eye on their future activities!
Pre-order/Pre-save the song :
https://ffm.to/theairandus
Follow Tansy
Website | Instagram | Twitter | Facebook | YouTube

Related Article